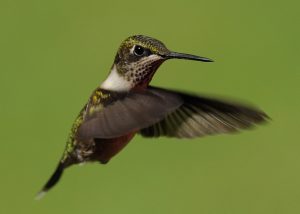 About two years ago, I led a prayer focus to help us understand the whole concept of prayer. Several people have asked me to repeat it, since they missed out last time. So here goes.
One of the most important attributes of a Christian's walk is the ability to pray. As God works with us, we can literally see lives turned around, disasters abated, and regions transformed. Throughout history there are many testimonies to confirm this. Yet, you may say, "I'm not sure that my prayers are accomplishing such greatness." Well, hang on. This focus is just for you. We are going to be building over the next 28 days a prayer fortress in your life and mine. You will gain confidence in your prayers and in your significance for God's purposes.
I'm sure that you know the old adage that "prayer changes things," but most of us still have lots of questions about prayer. Why do we pray? How do we pray? What do we pray? Why do our prayers sometimes seem to go unanswered? Hopefully, all of these questions will be answered for us as you proceed.
As I always like to do, I am starting at the very beginning. We will lay one brick at a time so that what we are building is sound. For those who are mature in their prayer life, please pray for the rest of us, and leave comments on the blog post which will help our growth. I have found that as long as I have walked with the Lord it is always good to be reminded of the basics. You might want to take communion each day at the beginning and allow yourself to be refreshed in each step. As the study continues, I think everyone will be challenged – regardless of your level.
I have tried to plan for us to take about 30 minutes a day to read the blog and accompanying scriptures. Hopefully you can do this at the beginning of each day, so that you will remind yourself throughout the day of your focus for that time.
My prayer is that all of us will experience a deeper walk with the Holy Spirit and renewed energy in our prayers during the next 28 days. May His blessing be upon each and everyone who is participating.
See you tomorrow!
Suellen
P.S. God's creation reminds me of God's love, so there will usually be a nature picture accompanying the post. All by Mickey Estes Photography.