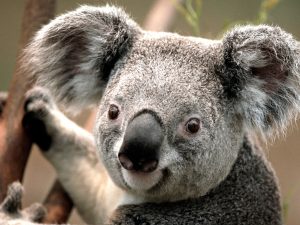 Deuteronomy 8-10
Heads up as we see the Israelites approach the Promised Land. Remember, Egypt and the bondage to Pharoah resembled  our lives and bondage to Satan before we were born again. We were able to cross the Red Sea (the blood of Jesus) by God's mighty hand. Now we have a choice. There is a certain amount of wilderness to go through, but we can stay there and "hang out," or we can press through to the Promised Land.
The Promised Land is the land full of the promises from God for healing, deliverance, blessed families, and provision. There are giants in the Promised Land; demonic forces which do not want you to have all that Jesus paid for. So we have to proceed as our Father directs.
We must worship Him with our whole hearts, and we must love others. And we are to have faith. If we are to live the God kind of life, we will not be prideful, because it is His goodness that provides the blessings.
"In the wilderness He fed you manna which your fathers did not know, that He might humble you and that He might test you, to do good for you in the end."(8:16)
So not even the wilderness is for our destruction. Trust God and trust his plan for you. Ask Him for wisdom and understanding as you go through certain things. (And, by the way, the wilderness is not sickness or trauma, it's more of a waiting for the day to cross over).
There are so many promises provided to us by Jesus. In the days ahead we will be reinforced in our understanding of how those promises come to fruition.
Mark 11:18-33
Oh, some giant verses here! Mark 11:23, 24 are some of the most famous verses of the day. To the natural mind faith seems so far-fetched; but to the spiritual mind it seems so exciting. We are to live lives of faith now that we are in covenant with God through Jesus.
"Have faith in God. Truly I say to you, whoever says to this mountain, 'be taken up and cast into the sea,' and does not doubt in his heart, but believes that what he says is going to happen, it shall be granted him
Therefore I say to you, all things for which you pray and ask, believe that you have received them, and they shall be granted you."
Now these are words of Jesus; they are not wishful thinking. They are true words, whether you have ever seen anyone with such great faith or not. Do you remember how Jesus has remarked several times that the "faith" of the person made them well? This is related. There is a reward for having great faith.
In our cynical society these words are disregarded. But I challenge you. Meditate on these scriptures and on other scriptures which build your faith in areas of your need. Allow God to speak to you personally, increasing your faith.
Then speak. Speak with boldness and authority, agreeing with what God says – and not with what you see with your natural eyes. Faith-filled words will change your circumstances.
Don't stop. Keep it up. Let your faith grow daily. Then see what God does.
His goodness will amaze you!