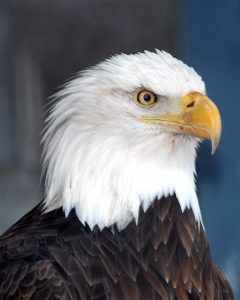 John Adams
[John Adams, The Papers of John Adams, Robert J. Taylor, ed. (Cambridge: Belknap Press, 1977), Vol. 1, p. 81, from "'U' to the Boston Gazette" written on August 29, 1763.]
---
Samuel Adams
Let each citizen remember at the moment he is offering his vote that he is not making a present or a compliment to please an individual – or at least that he ought not so to do; but that he is executing one of the most solemn trusts in human society for which he is accountable to God and his country.
[Samuel Adams, The Writings of Samuel Adams, Harry Alonzo Cushing, editor (New York: G.P. Putnam's Sons, 1907), Vol. IV, p. 256, in the Boston Gazette on April 16, 1781.]
Nothing is more essential to the establishment of manners in a State than that all persons employed in places of power and trust be men of unexceptionable characters. The public cannot be too curious concerning the character of public men.
[Samuel Adams, The Writings of Samuel Adams, Harry Alonzo Cushing, editor (New York: G.P. Putnam's Sons, 1907), Vol. III, p. 236-237, to James Warren on November 4, 1775.]
---
Matthias Burnett
Consider well the important trust . . . which God . . . [has] put into your hands. . . . To God and posterity you are accountable for [your rights and your rulers]. . . . Let not your children have reason to curse you for giving up those rights and prostrating those institutions which your fathers delivered to you. . . . [L]ook well to the characters and qualifications of those you elect and raise to office and places of trust. . . . Think not that your interests will be safe in the hands of the weak and ignorant; or faithfully managed by the impious, the dissolute and the immoral. Think not that men who acknowledge not the providence of God nor regard His laws will be uncorrupt in office, firm in defense of the righteous cause against the oppressor, or resolutly oppose the torrent of iniquity. . . . Watch over your liberties and privileges – civil and religious – with a careful eye.
[Matthias Burnett, Pastor of the First Baptist Church in Norwalk, An Election Sermon, Preached at Hartford, on the Day of the Anniversary Election, May 12, 1803 (Hartford: Printed by Hudson & Goodwin, 1803), pp. 27-28.]
---
Frederick Douglass
I have one great political idea. . . . That idea is an old one. It is widely and generally assented to; nevertheless, it is very generally trampled upon and disregarded. The best expression of it, I have found in the Bible. It is in substance, "Righteousness exalteth a nation; sin is a reproach to any people" [Proverbs 14:34]. This constitutes my politics – the negative and positive of my politics, and the whole of my politics. . . . I feel it my duty to do all in my power to infuse this idea into the public mind, that it may speedily be recognized and practiced upon by our people.
[Frederick Douglass, The Frederick Douglass Papers, John Blassingame, editor (New Haven: Yale University Press, 1982), Vol. 2, p. 397, from a speech delivered at Ithaca, New York, October 14th, 1852.]
---
Charles Finney
[T]he time has come that Christians must vote for honest men and take consistent ground in politics or the Lord will curse them. . . . Christians have been exceedingly guilty in this matter. But the time has come when they must act differently. . . . Christians seem to act as if they thought God did not see what they do in politics. But I tell you He does see it – and He will bless or curse this nation according to the course they [Christians] take [in politics].
[Charles G. Finney, Lectures on Revivals of Religion (New York: Fleming H. Revell Company, 1868), Lecture XV, pp. 281-282.]
Thanks to www.wallbuilders.com for providing these documents.