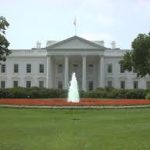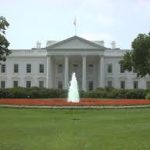 Christians have often stayed away from politics. The process can be so negative, with all of the mud-slinging, each side seeming to slander the opponent with impunity. It often creates strife – even in families. When debate starts, people seem to dig in their heels on their point of view, and the divide gets stronger than ever.
When it's so negative, some people just "stay out of it." They want peace at all costs, so they just ignore the dialogue and pretend that nothing unusual is going on. After all, they say, "This is the world, not God's kingdom."
I have a different view. In fact, when I wake up every morning and count my blessings, one of the greatest is that I live in a free society. I don't have to be concerned about the authorities stopping my Christian worship. I don't have to dress a certain way, or limit the number of my children, or worry about my daughters and granddaughters being able to attend schools and pursue their dreams.
Because our nation has been blessed by God, their are many more perks we can list. Warm or cool houses, running water, electricity, good sanitation, ample food…the list goes on and on. We are truly a blessed people.
I'm quite sure that the reason for this is that our God has had His hand on our nation from the beginning. Even Christopher Columbus noted in his diary that He felt that Providence had miraculously allowed his small crew to make the journey to the new world. Later, when the first adventurers started coming to the new country, they were seeking a place where they could worship their Christian God freely. Then, when the first settlers signed the Mayflower Compact dedicating the new country to God, our nation was started in covenant with God Himself. What a significant foundation.
The ingenuity and creativity we have enjoyed, the entrepreneurial spirit we have demonstrated, and the standard of living we have come to expect, all have come from God's blessing.  We have had His guidance and protection from the beginning.
So why is it so important to involve ourselves with politics? We have been entrusted with a tremendous responsibility. In our free society, we have the right and responsibility to vote for the people who will lead us, make laws, and activate other decisions which affect our lives. For us not to vote, indicates that we don't honor our freedom to do so. And for us to vote the way God wants us to, we need to know what the candidates stand for.
Successful democracy depends on an educated populace. We can't afford to stick our heads in the sand and just hope that "God's will is being done." He is counting on us to pay attention and vote for His will.
So go beyond the surface, and find out what the candidates believe. Don't just look at what they say, look at what they do.
As you do your research, ask yourself these questions. Do they honor this great country and the constitution, which many believe was inspired by God? Do they honor religious freedom? Do they honor all life – even the defenseless, like unborn babies? (Oops, I'm giving myself away). Do they want to provide opportunities for people to pursue their dreams, or do they want to control the process?
Listen to the debates, and take a look behind the rhetoric to assess the truth.
Then, make your plans to vote for God's candidate on November 6. We need to exercise our right to vote. We don't want to lose the privilege God has given us to live in this free country. A country which is free to strive for "life, liberty, and the pursuit of happiness."