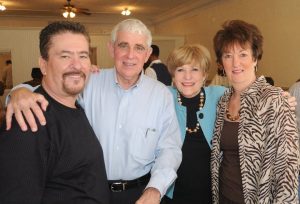 Where do I start?
My husband and I have known Clay and Susan Nash for many years – and their friendship has been invaluable. They ministered at the church we founded in North Mississippi and we have had the opportunity to minister at their church. They have been mentors, but much more. They have been true friends.
I don't know anyone who has been busier than Clay and Susan, but they always have time for a word, a prayer, or some much-needed advice. Like I said, true friends.
So what keeps them so busy?
First and foremost, they stay busy stewarding City Gate Southaven, the remarkable church they founded in this Memphis suburb. From there they have raised up a healthy, spirit filled group who minister – not only to the surrounding area, but also to the territory and to the nation through his affiliation with Dutch Sheets and NEI. He frequently speaks in conferences – and leads prayer initiatives throughout the nation.