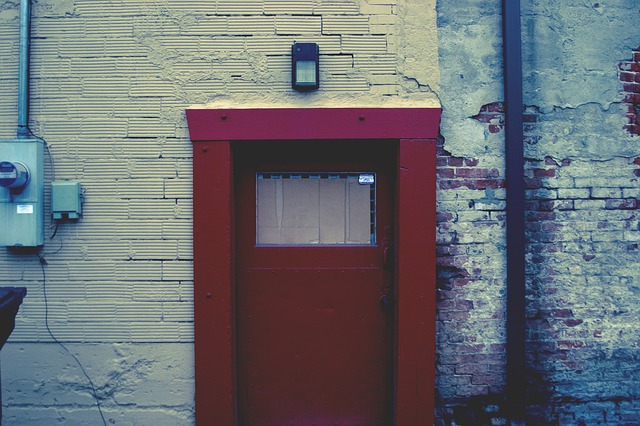 I heard a remarkable story recently, and I would like to share it with you. This red door may seem ordinary at first glance, but it represents the event I'm about to share – and it represents even more. It represents God's guidance and His blessing. Read on, and you will see.
My husband and I have some friends who have walked closely with the Holy Spirit for many years, and their lives exemplify that in many ways. They are kind, generous, full of the Word and faith. And they are extraordinarily prosperous.
From their platform of giving, God has prospered them abundantly – just as the Word says He would. Having started with the opening of one single business many years ago, they now have a chain of properties scattered throughout several southern states – facilities which bring in quite a substantial harvest.
As we were sipping a cup of coffee and chatting recently, they began sharing how God's hand had guided them throughout their business building process. They have many stories of remarkable guidance, and that day they shared one special one.
Roughly 30 years ago, when our friend – let's call him Bill – was in the early stages of building his business, things were going well. His business was growing and prospering, and he had seen God's guidance as he expanded to several locations. (more…)