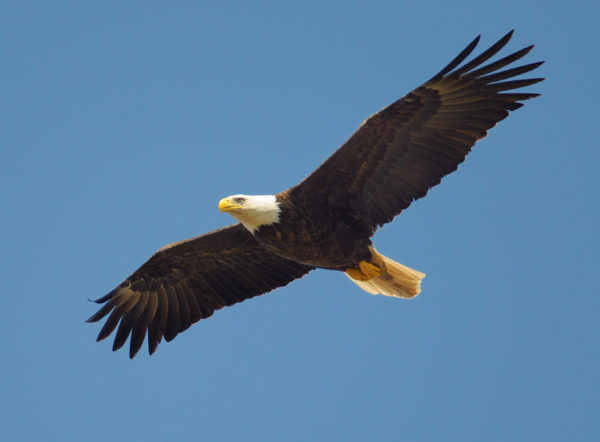 Get political!
Did I just say that?
Absolutely!
Christians have often stayed away from politics. The process can be so negative, with all of the mud-slinging, each side seeming to slander the opponent with impunity. It often creates strife – even in families. When debate starts, people seem to dig in their heels on their point of view, and the divide gets stronger than ever.
When it's so negative, some people just "stay out of it." They want peace at all costs, so they just ignore the dialogue and pretend that nothing unusual is going on. After all, they say, "This is the world, not God's kingdom."
I have a different view. In fact, when I wake up every morning and count my blessings, one of the greatest is that I live in a free society. I don't have to be concerned about the authorities stopping my Christian worship. I don't have to dress a certain way, or limit the number of my children, or worry about my daughters and granddaughters being able to attend schools and pursue their dreams.
Because our nation has been blessed by God, there are many more perks we can list. Warm or cool houses, running water, electricity, good sanitation, ample food…the list goes on and on. We are truly a blessed people.
I'm quite sure that the reason for this is that our God has had His hand on our nation from the beginning. Even Christopher Columbus noted in his diary that He felt that Providence had miraculously allowed his small crew to make the journey to the new world. Later, when the first adventurers started coming to the new country, they were seeking a place where they could worship their Christian God freely. Then, when the first settlers signed the Mayflower Compact dedicating the new country to God, our nation was started in covenant with God Himself. What a significant foundation.
The ingenuity and creativity we have enjoyed, the entrepreneurial spirit we have demonstrated, and the standard of living we have come to expect, all have come from God's blessing.  We have had His guidance and protection from the beginning.
So why is it so important to involve ourselves with politics? We have been entrusted with a tremendous responsibility. In our free society, we have the right and responsibility to vote for the people who will lead us, make laws, and activate other decisions which affect our lives. For us not to vote, indicates that we don't honor our freedom to do so.
And for us to vote the way God wants us to, we need to know what the candidates stand for.
Successful democracy depends on an educated populace. We can't afford to stick our heads in the sand and just hope that "God's will is being done." He is counting on us to pay attention and vote for His will.
So go beyond the surface,and find out what the candidates believe. Don't just look at what they say, look at what they do.
As you do your research, ask yourself these questions. Do they honor this great country and the constitution, which many believe was inspired by God? Do they honor religious freedom? Do they honor all life – even the defenseless, like unborn babies? (Oops, I'm giving myself away). Do they want to provide opportunities for people to pursue their dreams, or do they want to control the process?
Listen to the debates,and take a look behind the rhetoric to assess the truth.
Then, make your plans to vote for God's candidates in November. We need to exercise our right to vote. We don't want to lose the privilege God has given us to live in this free country. A country which is free to strive for "life, liberty, and the pursuit of happiness."
Let's look at what some founding fathers said about this.
John Adams
We electors have an important constitutional power placed in our hands; we have a check upon two branches of the legislature . . . the power I mean of electing at stated periods [each] branch. . . . It becomes necessary to every [citizen] then, to be in some degree a statesman, and to examine and judge for himself of the tendency of political principles and measures. Let us examine, then, with a sober, a manly . . . and a Christian spirit; let us neglect all party [loyalty] and advert to facts; let us believe no man to be infallible or impeccable in government any more than in religion; take no man's word against evidence, nor implicitly adopt the sentiments of others who may be deceived themselves, or may be interested in deceiving us.
[John Adams, The Papers of John Adams, Robert J. Taylor, ed. (Cambridge: Belknap Press, 1977), Vol. 1, p. 81, from "'U' to the Boston Gazette" written on August 29, 1763.]
---
Samuel Adams
Let each citizen remember at the moment he is offering his vote that he is not making a present or a compliment to please an individual – or at least that he ought not so to do; but that he is executing one of the most solemn trusts in human society for which he is accountable to God and his country.
[Samuel Adams, The Writings of Samuel Adams, Harry Alonzo Cushing, editor (New York: G.P. Putnam's Sons, 1907), Vol. IV, p. 256, in the Boston Gazette on April 16, 1781.]
Nothing is more essential to the establishment of manners in a State than that all persons employed in places of power and trust be men of unexceptionable characters. The public cannot be too curious concerning the character of public men.
[Samuel Adams, The Writings of Samuel Adams, Harry Alonzo Cushing, editor (New York: G.P. Putnam's Sons, 1907), Vol. III, p. 236-237, to James Warren on November 4, 1775.]
---
Matthias Burnett
Consider well the important trust . . . which God . . . [has] put into your hands. . . . To God and posterity you are accountable for [your rights and your rulers]. . . . Let not your children have reason to curse you for giving up those rights and prostrating those institutions which your fathers delivered to you. . . . [L]ook well to the characters and qualifications of those you elect and raise to office and places of trust. . . . Think not that your interests will be safe in the hands of the weak and ignorant; or faithfully managed by the impious, the dissolute and the immoral. Think not that men who acknowledge not the providence of God nor regard His laws will be uncorrupt in office, firm in defense of the righteous cause against the oppressor, or resolutly oppose the torrent of iniquity. . . . Watch over your liberties and privileges – civil and religious – with a careful eye.
[Matthias Burnett, Pastor of the First Baptist Church in Norwalk, An Election Sermon, Preached at Hartford, on the Day of the Anniversary Election, May 12, 1803 (Hartford: Printed by Hudson & Goodwin, 1803), pp. 27-28.]
---
Frederick Douglass
I have one great political idea. . . . That idea is an old one. It is widely and generally assented to; nevertheless, it is very generally trampled upon and disregarded. The best expression of it, I have found in the Bible. It is in substance, "Righteousness exalteth a nation; sin is a reproach to any people" [Proverbs 14:34]. This constitutes my politics – the negative and positive of my politics, and the whole of my politics. . . . I feel it my duty to do all in my power to infuse this idea into the public mind, that it may speedily be recognized and practiced upon by our people.
[Frederick Douglass, The Frederick Douglass Papers, John Blassingame, editor (New Haven: Yale University Press, 1982), Vol. 2, p. 397, from a speech delivered at Ithaca, New York, October 14th, 1852.]
---
Charles Finney
[T]he time has come that Christians must vote for honest men and take consistent ground in politics or the Lord will curse them. . . . Christians have been exceedingly guilty in this matter. But the time has come when they must act differently. . . . Christians seem to act as if they thought God did not see what they do in politics. But I tell you He does see it – and He will bless or curse this nation according to the course they [Christians] take [in politics].
[Charles G. Finney, Lectures on Revivals of Religion (New York: Fleming H. Revell Company, 1868), Lecture XV, pp. 281-282.]
Thanks to www.wallbuilders.com for providing these documents.
Never forget how important your part is. Our blessing and our responsibility go hand in hand!
So let's keep on Soaring!
---