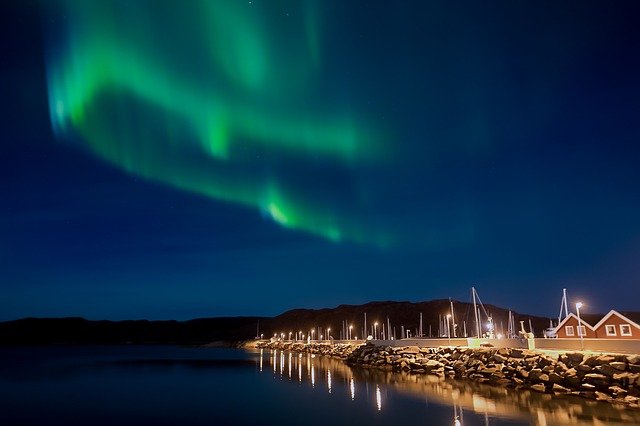 In the last post we talked about being Born Again. That is the Foundation upon which we build our lives a christians.
It's also what distinguishes Christianity from all other religions. All religions have rules of good and evil. Principles for the supposed "Good Life."
Only Christianity brings us a Savior who died for our sins, and who sent His Holy Spirit to live in us. We are changed from the inside. Truly a miracle!
Hebrews 11:8 (NIV)
By faith, Abraham, when called to go to a place he would later receive as an inheritance, obeyed and went, even though he did not know where he was going…For he was looking forward to the city with foundations whose architect and builder is God.
Something similar happens to us when we receive Jesus. We realize that we have been called to a new "place." A new paradigm. We don't know exactly what to expect, but we know that we need to know our God. And we know that His plans are better for us than our own plans.
St. Augustine, who lived in the 4th and 5th centuries had this experience in a dramatic way.
He had lived a raucous life until he was born again. His life was drunkenness, fighting, and unruly living in general. After his born again experience, he changed completely, and went on to be one of the most important Christian leaders – greatly influencing early Christianity.
He left us some famous quotes:
There's a God-shaped hole in every man – a hole only God can fill.
We were made for Thee, o Lord, and our souls are restless until they repose in Thee.
Every person on earth is looking for love and acceptance. Especially from God.
The interesting thing is that often people don't know it. They may think that money will fill that hole. Or fame. Or beauty. Or sex. Or one more vacation.
But none of these fill the hole. Otherwise, you would see all the famous rich people living joyful lives. Yet we know that this isn't the case. Often they drink and drug themselves in order to dull the pain and restlessness they are experiencing.
There is only one thing which will fill that void. Or one Person.
When we meet Jesus – and receive Him as our Savior – we are changed. From the inside out. Not looking to outward things to bring happiness, but looking to inward, as our spirits come alive.
Several things change.
We become aware of God's great love for us. We realize that He is not holding our sin against us, because Jesus paid that awful price for our sins.
We realize that Jesus is indeed alive – and His Spirit has come to live in you.
As we read the Bible, no longer do we just see words on a page. These words seem to be written just to us and for us.
As we read and study, we come to know that we have entered a whole new realm. The Kingdom of God.
We will sense God directing us as we walk with Him.
We will be aware of God's presence and His voice. Sometimes this voice wil be audible, but not often. Usually it will be what we refer to as a "still, small voice." Something like a gentle "knowing" from Him.
We will desire to share our new experience with others.
We have become citizens of a new country. The Kingdom of God.
In II Corinthians 5:16-20 (NIV)

So from now on we regard no one from a worldly point of view. Though we once regarded Christ in this way, we do no longer.

Therefore, if anyone is in Christ, the new creation has come.The old is gone. The new is here.

All this is from God who reconciled us to himself through Christ and gave us the ministry of reconciliation. That God was reconciling the world to Himself in Christ, not counting peoples' sins against them. And He has committed to us the message of reconciliation.

We are therefore, Christ's ambassadors, as though God were making His appeal through us. We implore you on Christ's behalf: be reconciled to God.

God has made Him who knew no sin to be made sin for us so that in Him we might become the righteousness of God.
We are Christ's ambassadors. Ambassadors of the Kingdom of God.
If you were to become an ambassador of your country, you would have to go through training. You would be expected to learn many things about your country as you prepare for your mission. The history. The methods. The plans.
It's the same with God's Kingdom.
God has given us a manual: the Bible. And an instructor: the Holy Spirit within us.
As born again believers, we read, listen, and learn about our new Kingdom.
Just as any good ambassador, we don't want to represent ourselves to others. We want to represent our country – and our King.
We present His plans, and not our own plans, to the world.
Instead of hate, we show God's love. His mercy. His forgiveness.
Instead of selfishness, we show an attitude of giving.
We are ministers of reconciliation – sharing the love of God with the world.
Over the years, I have seen some of the meanest people turn into the most loving. Some of the most troubled changed to the most stable. Some of the most depressed turned into happy, productive individuals.
God is real and His Kingdom is real. When you and others enter that Kingdom, there are many benefits waiting for you. They are treasures we must dig from His Word and apply to our own lives.
In John 17:14-19 Jesus is praying for His followers down through the ages. He says, They are not of this world, as I am not of this world. But then he says, Don't take them out of the world, but protect them from the evil one.
He wants us to stay and be His representatives – His ambassadors – to the world. To represent His plans and purposes to those we know.
Thus, we must be listening to God, obeying his word, and allowing His Spirit to be big in us.
With Paul, we say…
II Corinthians 1:12 (NIV) We have conducted ourselves in the world and especially in our relations with you, with integrity and Godly sincerity. We have done so, not relying on worldly wisdom, but on the grace of God
We are representing a Kingdom which will never end. One which is higher than any earthly Kingdom. And one whose King will reign forever – with love, goodness, and power.
What a privilege!
Let's do this!
Note: This series is an adaptation of a series Ambassadors for Christ, taught by Mickey Estes at Good News Church in Blue Mountain, MS.